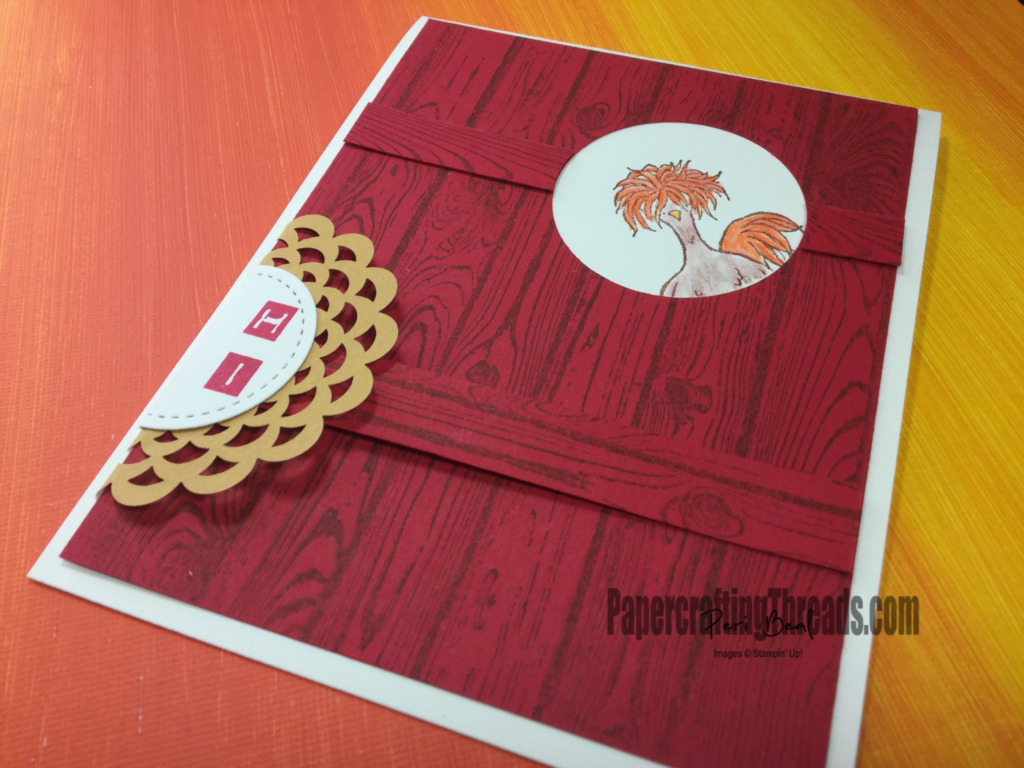 Making your own barnwood is so easy, and you only need the basics – stamp, paper and ink! I inked up the Hardwood background stamp with Soft Suede ink, laid the stamp ink side up on my table, and pressed a piece of Real Red cardstock face down on the stamp. I repeated this with narrow strips of Real Red cardstock to create the crossbars. Then I glued the strips on the main piece, let it dry and punched out a circle. I put the piece over my Very Vanilla card base and lightly penciled inside the hole.
After removing the barnwood, I stamped my chicken in Soft Suede ink, let it dry, and colored her in with my colored pencils, and blended the color with a blender pen.
I finished off the front of the barnwood with a rosette and glued the whole piece on top. Pretty cute, eh?
She reminds me of the chickens on my grandma's farm when I was a kid. I used to get to collect the fresh laid eggs from the henhouse. And the henhouse was a bright red, just like this barnwood card!
Supplies used: