Want to get creative on your mobile device? Then I've got the app for you! Simply Sent is a cute little digital design app for creating quick, custom greetings to share with someone special. And it's free!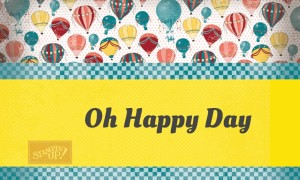 From your Android device, go to the Google Play Store. Search for Simply Sent, select the application, select install and follow the prompts. From your Apple device, go to iTunes or the App Store to download.
Pick a background, add text, a picture, an embellishment or two, then share.
So instead of getting frustrated 'cause you can't get past level 25 in Angry Birds, try creating with Simply Sent!