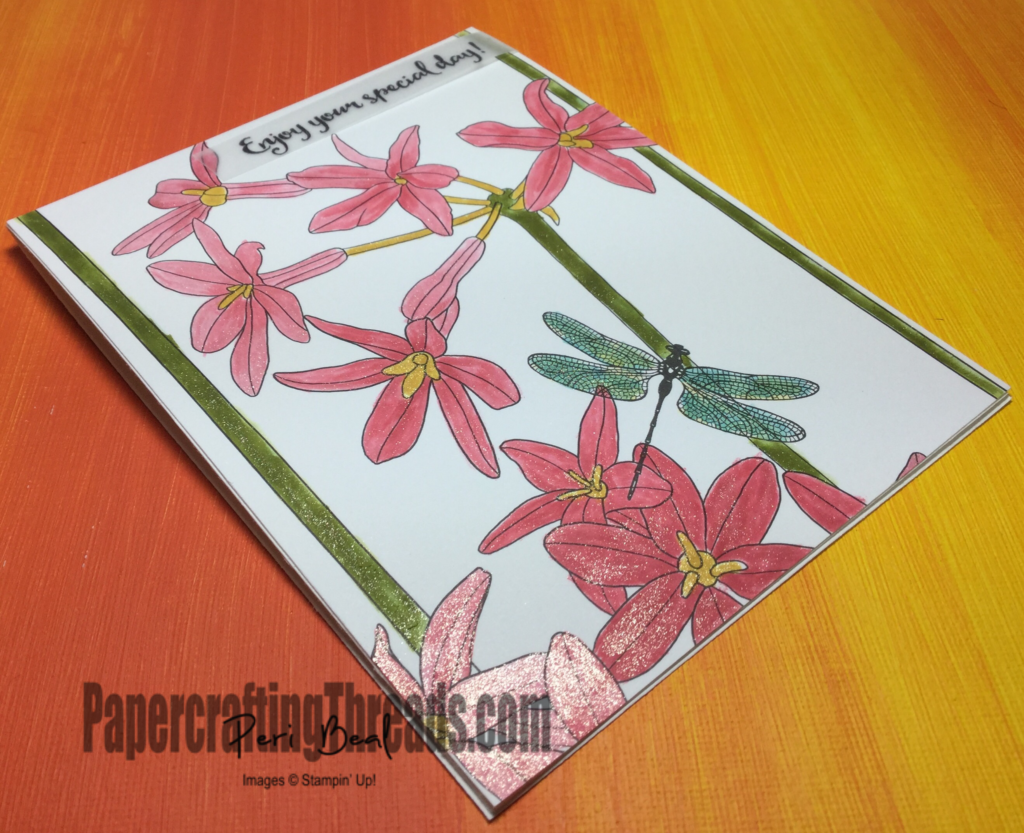 Remember that sneak peek from last week – the custom color glitter with Wink of Stella? Well, I went a little crazy and ended up making a set of four different cards.
The basic technique is super easy. Take a clear acrylic block, scribble on it with the Stampin'Up! Marker of your choice. Then pick up the color with a clear Wink of Stella brush and color away.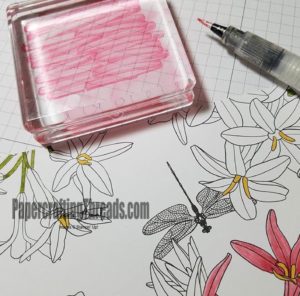 TIP 1: Once you've used up the color on the block, wipe off the leftovers with a baby wipe before adding more marker. If you don't, your marker tip will get all glittery.
TIP 2: If you're not getting much glitter, gently squeeze the middle of the pen to get the glitter flowing again.
TIP 3: Brush the Wink of Stella tip on a paper towel until the glitter runs clear after each color.
True confession time, after I had my first panel done I decided I didn't like the light color of my flower stems. So I colored over them with a darker green and now I love them.
It's a little hard to see in the photo, but all of the Watermelon Wonder flowers are glittery, and so is the dragonfly. Who knew it's kinda difficult to photograph glitter!
I'll post the rest of the cards in the set over the next few days as well as the complete supply list.