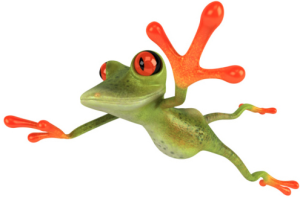 I can't believe February is almost over – and it 's a leap year, so we get one extra day. Leap years occur every four years – something about catching up time. I'm all for more time to craft, so how about a 4-day leap year challenge?
I challenge you to create four 'projects' – from paper. The projects can be four different cards, gift packaging, 3D items, assembled kits, or even 3×3 notecards, or any combination. They can be clean and simple, or as detailed and multilayered as you wish. The four items must be mostly Stampin' Up product, preferably current, but okay if some retired.
Send me a photo of each item, starting February 26, and ending February 29. I'll add your name with a watermark and upload the photo to my blog.
What do you get out of this? The fun of making something, the pleasure of having a card or gift ready to go for that next special day, and the thrill of sharing your creativity with others. Oh, and one more thing, a pack of 24 sheets of Stampin' Up cardstock, my gift to you for participating in all four days.
4-day Leap Year Challenge
Submit photo of item made by 10:00pm on February 26, 27, 28 and 29 to info@PapercraftingThreads.com to be eligible for gift of 24 sheets of Stampin' Up cardstock.