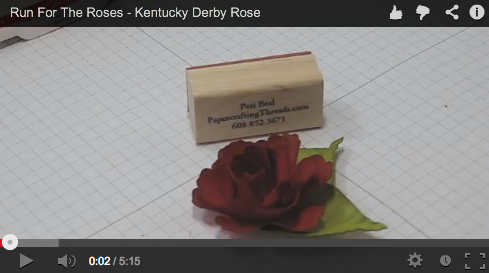 One of my favorite days of the year – the first Saturday in May – also known as Kentucky Derby Day – is here! I love everything about this day, from the horses to the hats. So in honor of today's Derby, I've got a little video showing how to make a 3D paper rose. Whether you make one or 400, it's a little bit of the Derby right at your fingertips.
A few facts pulled from the official Kentucky Derby site:
Each year, more than 400 roses are sewn into a green satin backing to create the Garland of Roses. The crown, a single rose pointing upward in the center of the garland, symbolizes the struggle and heart necessary to reach the Derby Winner's Circle. And the winning jockey is presented with a bouquet of 60 long stemmed roses wrapped in 10 yards of ribbon.