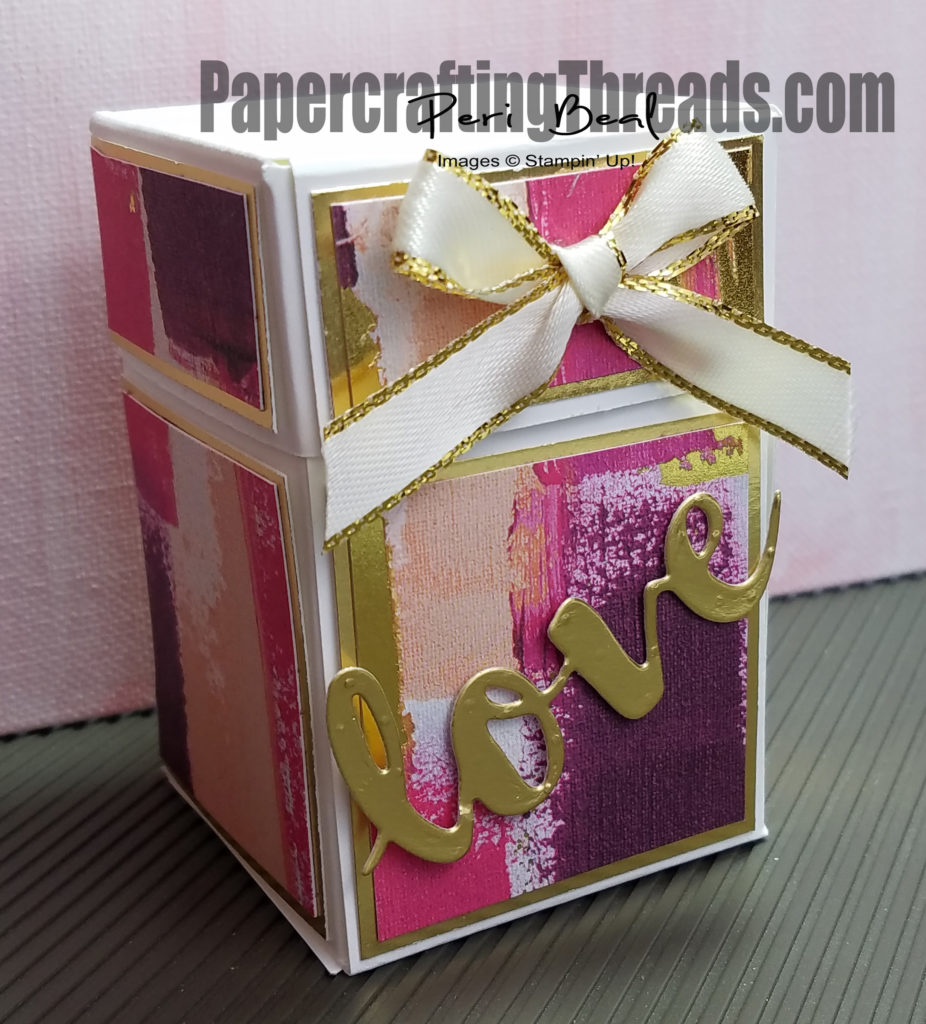 I love a lot of bang for my buck, and the 'Not So' Impossible Box delivers! At first glance, the Impossible Box looks like — a box. The surprise comes when you open the box – the lid slides up and from the top, it looks like a door from the Death Star  is opening!
Want to make your own Impossible Box? Click here for a free, downloadable PDF with complete, step by step instructions.
I decorated my Impossible Box with the gorgeous, drool-worthy Painted With Love Specialty Designer Series Paper, coming in the Occasions Catalog beginning January 3, 2018. Pink is probably my least favorite color, but I adore every sheet in this collection. Just goes to show you that the right shade of pink makes all the difference 🙂
A dash of gold with the word 'love' die cut from gold foil and the gold edging of the vanilla ribbon add a touch of luxe to bring out the gold foil that's part of the Painted With Love Paper, and my Impossible Box positively glows!