My first attempt at a Clean & Simple card using the super cute Oh Whale stamp set is a bit TOO Clean & Simple for my taste.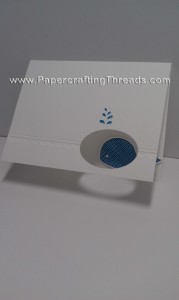 What I like:  keeping my palette to just two colors, quick and easy
What I don't like:  feels unfinished to me
Let me know if you like this look. And check back to see what I do to this card to take it up a notch.