Any of you who know me know that I go crazy when it comes to hot air balloons. And these three are no exception.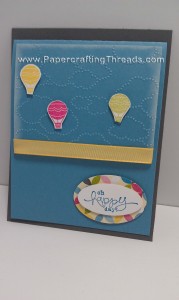 The bright colors are an instant mood lifter, along with the breezy embossed cloud layer and the psychedelic layer behind the sentiment. A little sponging around the cloud layer gives the card more depth.
Let me know if this card brightens your day by commenting!