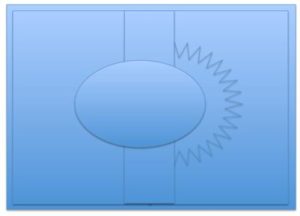 Sketches can be a great way to boost your creativity. You can create your card exactly like the elements in the sketch or you can make adjustments to the orientation, move the elements or add more details to your card.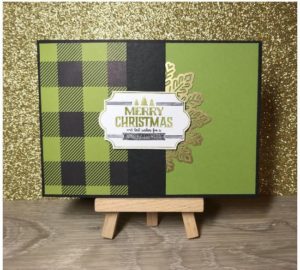 With my first card, I've followed the sketch pretty closely. I added interest by using my markers to add two tones of color to the sentiment.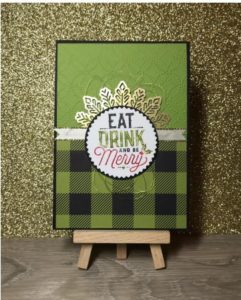 Not only have I changed the orientation of the card, I've stepped it up by embossing the Old Olive cardstock, adding a third color to the sentiment, and added ribbon and thread.
It's amazing how a few tweaks can make such a difference.